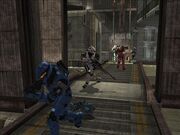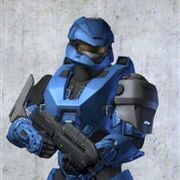 Spartan R118 is the last scout spartan.
HE is good at sniping.
He is a Gunnery Sargeant.
He fought the flood in Instalations:1and7
He has never gotten injured because of hi tactics.
He has been named as the silent spartan by UNSC sodiers.
His Service tag is R18.
His number is next to the chief.(118)
He has a squad.(picture on top left)
Ad blocker interference detected!
Wikia is a free-to-use site that makes money from advertising. We have a modified experience for viewers using ad blockers

Wikia is not accessible if you've made further modifications. Remove the custom ad blocker rule(s) and the page will load as expected.